AIAG CTS software subscribers now have access to a new feature!
Our CTS software has been updated to include multiple options for displaying your process flow diagrams. Improvements include:
Realigned "Operations" headers, which improve the look and layout of the operations on all documents
Expanded and collapsed process flow diagram process streams
"Operations Only" mode, which only shows Operations content and excludes Characteristics and Control Methods
"Visual Mode," which provides printer friendly documents for any selected arrangement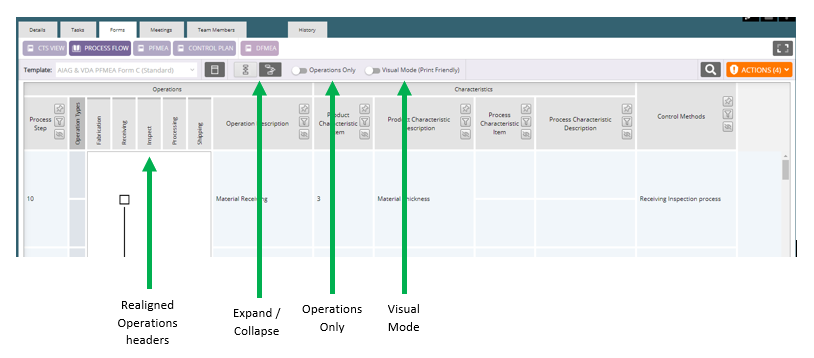 These changes provide options for sharing your process flow diagram with your customer and colleagues (but don't worry – the initial CTS process flow is still available to share as well). The switches for these process flow diagram features are located on the template header bar on the "Process Flow" tab of your CTS Forms. All of these configurations are eligible for export as a PDF or Excel file.
For a recorded demonstration of these changes, be sure to check the "Managing Resources" section of our CTS Software Feature Videos page for the new "AIAG CTS™ Quick Tips: Changing the Appearance of your Process Flow" video.
For more information about this and other features of AIAG's CTS Software, please visit www.aiag.org/CTS or email ctsinquiry@aiag.org.